Travel Realities: October 2022 Edition
October 31, 2022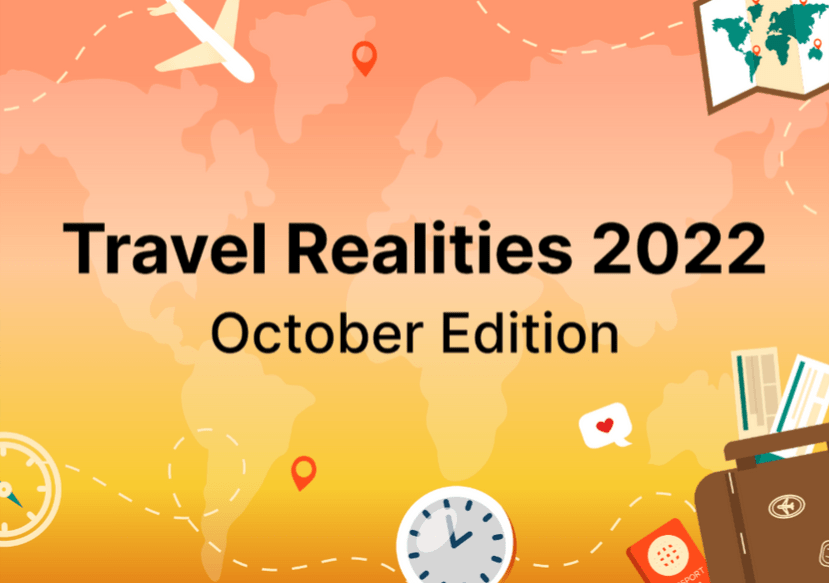 After Covid, there is a new wave of activity in the business travel world. Most countries have relaxed international travel restrictions. Therefore, road warriors are flocking to international destinations for conferences, meetings, and client relationship building.
However, with the sudden rise in business travelers, flight and hotel prices will also follow upward. For instance, hotel prices in Hong Kong are expected to witness a 40% rise in the coming months because international travelers no longer have to undergo mandatory quarantine.
Hence, it's high time travel managers start looking for travel cost-saving avenues. You can begin by onboarding a travel management company to manage business travel more efficiently. The best travel management companies can help you save good bucks by giving you access to cost-efficient flight and hotel inventory.
But how do you select the right TMC?
In the October Edition of Travel Realities, we bring you a detailed document called a Request For Proposal(RFP) form that you can use to detail your business travel needs and invite solutions from various TMCs. Afterward, you can select the TMC best suited for your company.
Download your copy of Travel Realities for a customizable RFP form and the latest international travel guidelines.
Author
:
Yukti Verma
Yukti Verma is a content marketer with a soft spot for SaaS. She loves weaving complicated concepts into simple stories. When not at work, she reads books and geeks over technology.
Get the latest in your inbox
Subscribe to the Itilite blog and never miss a post!