Travel Realities: November 2022 Edition
December 01, 2022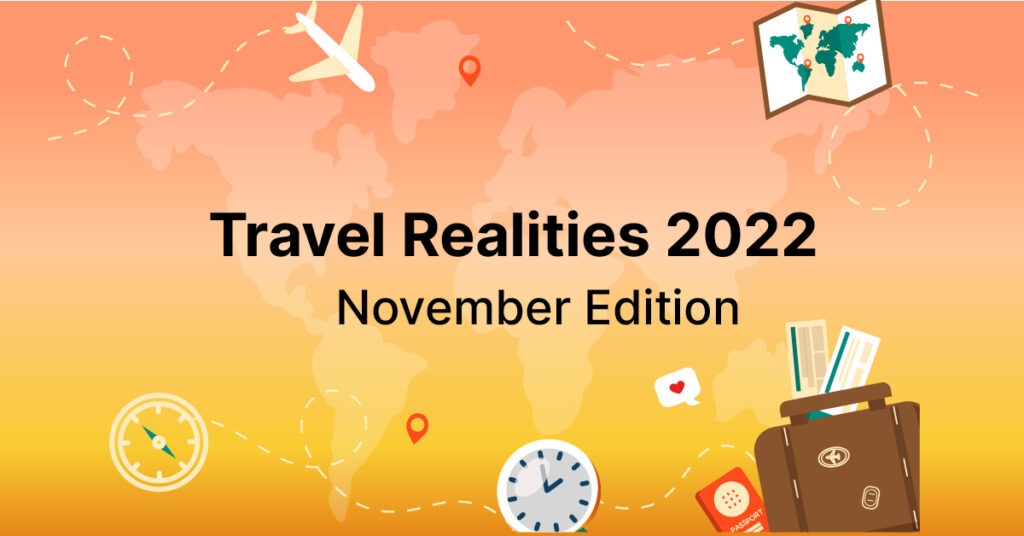 Business travel is continuing to tread the path of recovery. Airlines have reported corporate booking reaching 70-80% of pre-pandemic levels. The reason behind such a fast-paced resumption of travel is the relaxation of international travel restrictions.
With most of the world's population vaccinated, governments are no longer worried about covid spreading. Hence, they have opened up avenues for business meetings and conferences. As a result, the year 2023 looks promising on the corporate travel front.
If you plan to green-light business travel in your organization, you should know about the latest industry trends. This will help you be better prepared to manage travelers' expectations and provide them with state-of-the-art facilities.
So, in the November 2022 Edition of Travel Realities, we bring you an update on the latest business travel trends and forecasts, along with international travel guidelines.
Download your copy by clicking on the button below.
Author
:
Yukti Verma
Yukti Verma is a content marketer with a soft spot for SaaS. She loves weaving complicated concepts into simple stories. When not at work, she reads books and geeks over technology.