Travel Realities: August 2022 Edition
September 01, 2022
The month of August witnessed some fluctuations in international travel guidelines. For instance, some countries like the UK and UAE removed all Covid-related travel restrictions and allowed the entry of non-vaccinated travelers. While other countries like Singapore and Thailand allowed only vaccinated travelers but did away with pre-departure and on-arrival testing.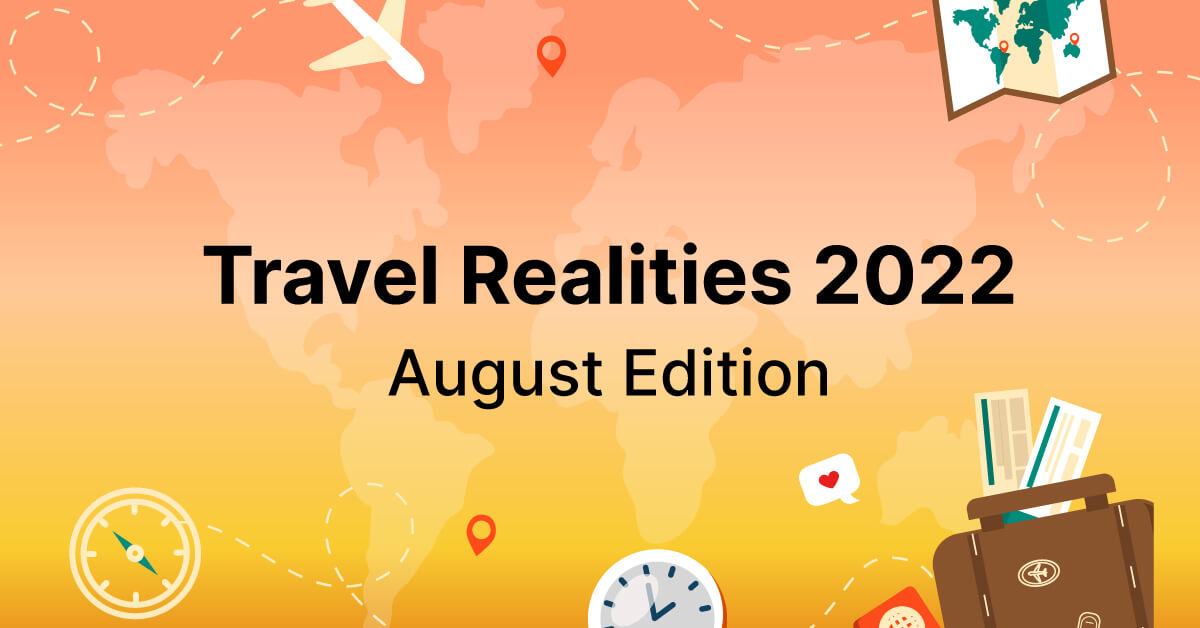 However, all the nations have issued a general advisory about wearing masks, social distancing, and maintaining proper hygiene. Moreover, the governments have urged the citizens to get vaccines and boosters whenever they become eligible.

In this month's Travel Realities Edition, we bring you various countries' international travel guidelines and the general advisory issued for citizens and visitors. You can download your copy of the August edition by clicking on the button below.
Author
:
Yukti Verma
Yukti Verma is a content marketer with a soft spot for SaaS. She loves weaving complicated concepts into simple stories. When not at work, she reads books and geeks over technology.