Onsurity is an employee benefits platform that focuses on providing affordable healthcare to employees and customers of Start-ups and emerging businesses. Onsurity Plus is a monthly membership program from Onsurity which provides a comprehensive healthcare membership plan to your employees at usage-based pricing.
Membership features & benefits includes:
Monthly Subscription Plan (Onsurity is Netflix for Healthcare)
Discounted Medicines, Health Check-ups, Free Doctor Teleconsultation on Onsurity App
Group Health Insurance and more from reputed insurance partners facilitated by Onsurity for its members
Zero documentation and No legal hassles
Employer Dashboard: Automated onboarding and unsubscribe a Team Member
Support for Hospitalization and Claims assistance through Employee App
Monthly Health & Wellness Plans starting at Rs. 49/ year
Many more unique benefits for Employees and Partners
Onsurity works with over 600+ companies like – WhiteHatJr, Zolo, Park+, Mosaic Wellness, Saveo, Webengage, Novojuris, Pantaloons, Madura Garments and others. Here are some quick user testimonials. Onsurity also provide a Claims concierge service which has helped multiple startups provide a great employee experience.
The detail of Onsurity product is here. Start-ups prefer Onsurity over traditional insurance / agents because Onsurity offers a comprehensive monthly healthcare product for employees, contractors, and consultants.
The ITILITE Onsurity program entails:
A special offer for ITILITE partner companies – 25% instant discount on first 3 months of Onsurity membership subscription
To use the benefit, Get a special offer Coupon code and apply the same at the time of payment checkout on Onsurity.com
To customize the requirement and get a quotation, please send an email to partners@onsurity.com (Cc: marketplace@itilite.com) using the subject line "ITILITE Partners || Onsurity : < Company Name > "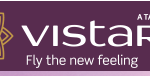 Previous article
Vistara Airlines

Next article
greytHR